Everybody who shares a love or passion for books and reading will understand me when I say that there's one book, among all the tens and hundreds and thousands of others that you've read, which will always hold the biggest part of your reader's heart and will stay with you forever. Talking about this with one of my friends, she immediately named Harry Potter, and I agreed immediately until some strong emotion overwhelmed me and I realized that that wasn't the truth.
Like every child of my time, Harry Potter was a huge part of my childhood and I grew up loving that world, but perhaps that huge love and obsession with time faded and picking up a Harry Potter book felt like coming home, a homely feeling I was used to.
Then there was another book, which had no wizards or a chosen one, and one that is rare and unknown, but sweet and important, and which had a huge impact on me. It was likely the first book I ever stayed up late at night for.
That book is "The Orange Girl by Jostein Gaarder, a Norwegian children's book originally titled "
Appelsinpiken
", which was translated into English by James Anderson.
" 'My father died eleven years ago. I was only four then. I never thought I'd hear from him again, but now we're writing a book together'
To Georg Røed, his father is no more than a shadow, a distant memory. But then one day his grandmother discovers some pages stuffed into the lining of an old red pushchair. The pages are a letter to Georg, written just before his father died, and a story, 'The Orange Girl'.
But 'The Orange Girl' is no ordinary story - it is a riddle from the past and centres around an incident in his father's youth. One day he boarded a tram and was captivated by a beautiful girl standing in the aisle, clutching a huge paper bag of luscious-looking oranges. Suddenly the tram gave a jolt and he stumbled forward, sending the oranges flying in all directions. The girl simply hopped off the tram leaving Georg's father with arms full of oranges. Now, from beyond the grave, he is asking his son to help him finally solve the puzzle of her identity."
I received this book at the age of nine, Christmas 2008, from my auntie and uncle. It was one of the first times I had gotten books for Christmas and I was so delighted! It was a hardback and had pretty orange cover and I remember immediately being in love with it!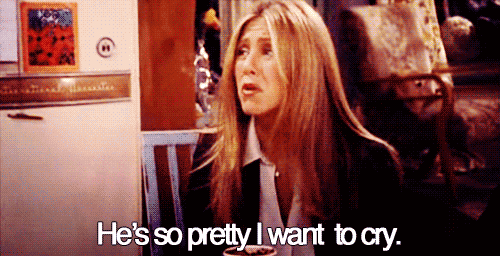 I read the book a few months later, and I have vivid memories of sitting on the floors of my living-room flipping through the first pages, and another one, which always makes me smile as I remember lying under my heavy duvet and struggling to hold up a flashlight as I attempted to read through the best and most intense part of the book. Everyone was asleep, and there I was, not being able to put the book down. I'm pretty sure it made me cry too.
Although the book still sits on my shelf, the pages loose and an orange colour, I haven't re-read it since because of fear that my mind doesn't remember correctly, that it won't make me feel the way I remember. However, recently I've really wanted to read it, and I thought that before I do it, I might as well put those feelings in words and share them with you!
I want to know if you have a book like that, that you've loved so much it has made you scared to re-read it in case you had it wrong. What was the first book that made you love reading? Let me know and chat with me down in the comments below!
All the love as always,
Samanta x.