I know of a lot of people who struggle with contemporary and make it their goal every year to read more stand-alones and delve away from obsessive series-reading...I on the other hand, seem to have a different
problemito
. From young age, series have intimidated me, and I have struggled to pick them up, and on the off chance that I did, the odds of me actually finishing the series were slimmer than the probability of a fish surviving outside water.
In 2016, I said to myself '
you're grown now
'...'
you're a year away from adulthood, i'm sure you can handle some responsability and actually finish a series or two
'...And lo and behold... I did! Believe it not...
I am
as shocked as anyone.
I completed series such as 'Chaos Walking' by Patrick Ness, 'Mistborn' series by Brandon Sanderson, and the amazing 'Six Of Crows' duology by Leigh Bardugo.
My confidence boosted by the fact that I actually finished more than one series in a year, I was feeling quite
risqué and I
tangoed with some unfinished series, such as 'A Court of Thorns and Roses' by Sarah. J. Maas and 'Passenger' by Alexandra Bracken. I hope and pray that my will will be stronger than the devil on my shoulder whispering '
abandon this series
', '
don't read the continuing books
'....Because that 100% happens and hence a numerous amount of series have suffered in the past.
However, this year I am taking an oath to knock at least 7 series off my TBR list, and be able to say at the end of the year that I overcame my unprecedented phobia of series. The following are the seven series I am definately reading this year.
hahahaha i'm gonna regret this post in 2018...
1. 'An Ember in The Ashes' Series by Sabaa Tahir
Listen, I've been recommended this series by so many people that it's an actual disgrace to me as a reader to have not read it yet...Like what's wrong with me? A corrupt empire? Rebels? Sides coming together to fight the ultimate evil? Betrayal? Spies? Ancient Rome inspiration? WHY HAVEN'T I READ THIS YET?
I mean the answer is time...there's just never enough time *sigh* *cries* *has existential crisis because time is a society constructed concept that influences all of our decisions*...
Anyways, I am putting my foot down and saying that I am DEFINITELY, 150%.... reading this series in 2017.
2. 'The Bone Season' series by Samantha Shannon
It's actually depressing me the amount of series I haven't read, and how much references made by other book bloggers flies completely over my head...This one I feel like has been one of those books that I have seen pop up over and over again. I've seen people loving it, I've seen people hating it, but it always seems to be lurking just around the corner from me, taunting me, telling me to read it and form an opinion of my own.
So I'm hoping this year is the year, and I will finally get all of the witty references you guys make after getting through this series.

3. 'Red Rising' series by Pierce Brown
This has been on my TBR so long I've given up sighing and feeling guilty every time I remembered I still needed to read this.
It doesn't phase me anymore how much I failed by not having read this one yet. It has great reviews and ratings, and people always seem to mention it every now and then...and like, I just need to
read it
. LIKE NOW.
4. 'Shades of Magic' series by V. B. Schwab
Just call me Ms. Failure at this point because that's exactly how I feel having to admit that I haven't read this series yet. Like magic twist on time travel and I haven't touched it yet?? Why, how and when??
Good thing is that I'm pretty sure the final book in the series (??) is releasing this year, so I'm not too awfully behind like I am with the others on this list, but regardless, feel like I should have already read this one.
Hoping this will sit on my 'read' shelf very soon and I will be able to rave to you guys how great it was.
5. 'The Stormlight Archive' by Brandon Sanderson
Have I mentioned how amazing Brandon Sanderson's writing and world-building is? It's unbielievable!
And his magic-systems just blow many other fantasy writers out the waters.
Honestly, 'Mistborn' series was amazing and the three books were probably my favorite of last year but I've heard that this series is a million time better...Which is like....how the hell???
Also, a really cute librarian said I must read this ASAP, so guess
I have to
if I want to stay in his good books ;) hehe.
6. 'The Raven Cycle' series by Maggie Stiefvater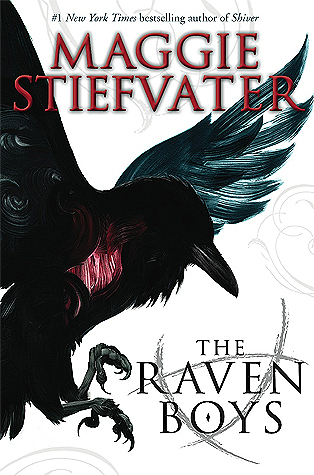 Don't look at me, don't touch me, don't even think about me....I am a disgrace of a person and reader.
Report me to 'unacceptable book choices' cops, I give you permission.
It is honestly embarrassing the fact that I haven't read this series yet...
I am therefore fixing this as soon as I possibly can because I do not want any more of the Raven crew's references flying over my ears. No more...I am reading these babies and I am fixing myself as a reader. I will change, and I will be better. I solemnly swear, I promise.
7. 'The Wrath and The Dawn' series by Renee Ahdieh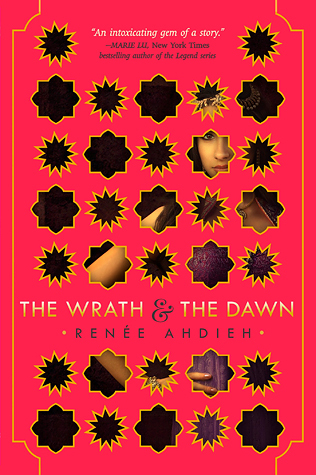 You have lost all hope, and respect for me as a reader, haven't you? Haha. I know I am a disgrace, I allow you to delicately poke me
i bruise easily
and tell me that I need to fix this unacceptable situation right now.
This one I've heard mixed reviews of, but I still haven't lost interest for it and definitely want to read it, and hopefully enjoy it too.
And those covers though...BOOOOOTIFUL!
Alright, that wraps up my list for the series I am definitely reading in 2017, and I just realized that this makes up to about 21 books...I am committing to reading 21 books that are a part of a series...
Jesus Christ...I really have some high hopes and expectations of myself with all these high roads....
I honestly better get to reading
right now
if I don't want to hang my head in shame again next year when it comes around to having to reflect on my year of reading...
While I run and glue all these books to my forehead, why don't you tell me which one I should absorb first, and which one on this list makes me the biggest disgrace of a reader hahaha. Tell me in the comments bellow, I will really appreciate it!
All the love,
Samanta.