Ah, spring...The smell of blooming flowers and a second new beginnings.
At the start of the year, I set some goals for myself as a reader..... 'more lit fic!', I said; 'read diversely!' I said...I said, and I said...
And now we're here, in March - and I'm still a pretty sight of a mess. To prove it, this post was 'planned' for the end of February;
you know
, to step into spring on the right foot with the right goals and motivations. Yet somewhere along the way, I just didn't write this post...as you do.
So here I am now, attempting to redeem myself
once again.
This spring, I
will be
productive, and I will step in the right direction of achieving my goals.
Ladies and gentlemen, I present to you - the five books I will be reading this spring, which are hopefully my key to success...
1. "The Glass Castle" by Jeannette Walls.
I'm stepping out of my comfort zone!!! I'm doing it, I'm doing it!
Look at me!
This book is something that is probably
completely
out of my league; but at the start of the year, when I proclaimed that I wanted to educate myself more as a reader - quite a few people recommended this beauty to me...
I was hesitant, don't be fooled. Non-fiction? A serious adult book about social issues? Yes, as you can imagine, I was ready
to run
in the opposite direction.
But then...the moment of singing angels and heavenly lights happened... - I read the synopses, and I've
never
felt anything pull at my heartstrings as strongly the words of this author did.
Jeannette Walls is a successful journalist, and I pray I will get to call myself as such one day...But perhaps more notably, she's a person who grew up as a child surrounded by alcoholism.
Immediately, I knew I had to read this memoir...To me, at that moment, she was more relatable than all the Kermit the frog memes - and with the amount of them I have saved in my phone, that's really saying something.
I'm excited for the experience of this memoir!
2. "I Let You Go" by Claire Mackintosh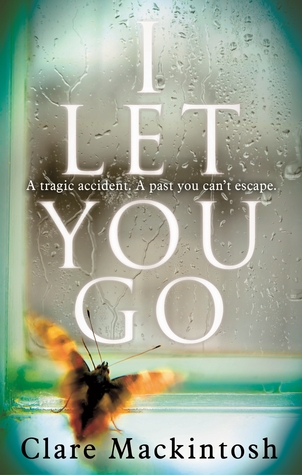 This is a mystery/thriller/suspense - which is a genre that I really love, but only when it is done right. From the reviews, I'm convinced that this one is done just the right way, and I am excited to lose my head in it! People have described it with adjectives such as 'mind-blowing' and 'great'...but everyone is yelling for me to go into it 'cold turkey', so that's as much as I know about it right now.
This has actually been on my TBR for a while
(like 2 years hahaha)
, but I dug it out from under all the YA and fantasy stacks that I've yet to get to too, and I'm hoping to pick this up very, very soon!
3. "After You" by Jojo Moyes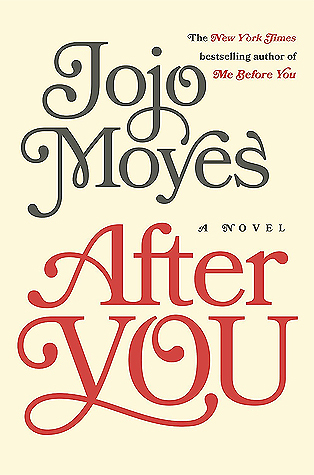 Yes I know, this book on my list right now is as random as a boat on a highway.
However
, the fact that I'm even mentioning this book right now is a high personal achievement...
Like you
honestly don't understand
what's happening right here...
If you don't know, this is a sequel to 'Me Before You' by Jojo Moyes...which was made into a movie with the adorable Emilia Clarke and smoldering Sam Claflin and
la la la
-
it was great.
But the point that you're missing here, is the fact that 'Me Before You' literally BROKE ME, fractured me,
knocked me down
with a truck and then
reversed
over my broken body...it ripped my heart out and I was literally down on the floor sobbing like a piece of trash
(I have picture proof, comment if you wanna see it bahahahaha).
So you shouldn't be surprised that I literally refused to touch the sequel. I was all like
NO - I am a strong, independent woman,
and I refused to allow the author and those god-damn characters to ruin me like that again.
But it's been a year now... and a friend recently was more courageous than me and read it - and said it was
so good
, and that it actually restored something in her heart after 'Me Before You'...so like...obviously I want to read it now haha.

4. "A Little Life" by Hanya Yanahigara
Here's the lit fic I promised myself...But it ain't fooling anyone with the title...this book is literally over 700 pages long, and I'm praying it lives up to it's impressive average rating of 4.2 stars, or else a book is going to go through my window...and it's not a little one, so God help me.
Anyways, I don't know much about this one, except for the fact that it was recommended to me a while ago by someone who's opinions I trust - so it made its way onto my TBR, as well the fact that this is apparently more
depressing
than my own life... I don't know, I don't make the rules *shrugs*
So finally, because of that desired redemption of actually achieving the goals I set for myself - I am finally, finally going to be brave and read this
massive
baby.
5. "Redeployment" by Phil Klay
More lit fic! More depression...haha, great! (Feel the sarcasm seeping through)...
No, but being serious - I am going to spread these books out across the three months in between more light-hearted stuff because if I don't, I will most definitely end up feeling very down-under...but these are books that are important to read, and therefore, I really, really want to - and so this spring, I will!
This book deals with war, and the aftermath of someone experiencing war. As I said...important stuff that everyone should be reading about, in my opinion!
This is actually classified as a short-story, which I'm really excited about because I read a short story for class in February, and I really enjoyed the way a short-story has to be to intricately layered and planned...every single word in a short story matters- and that's what makes them so attractive for me!
That wraps up my little list of longer-term goals! Every single book that I mentioned, is one that I've been meaning to read for a while, and so I am definately very excited to finally get to them!
Now...tell me in the comments below if you have read any of these/or if you're like to read one of these? Anyone else realizing they haven't done much to move towards their yearly goals and are now scrambling, haha? Are you planning on reading anything specific this spring, or do you have anything exciting coming up?
Tell me all that and more in the comments below!
All the love,
Sam.